The LaBuda Team believes every child should have a safe, welcoming space to play. Help us donate to a local preschool playground fundraiser, by simply liking our Facebook page. For every new "like" to the LaBuda Team Facebook page between now and November 18, we will donate $1. So, tell your friends and family to like us, and we'll donate more!

Sutter Park Preschool is home to Worthington Schools' Early Childhood Program. Half of their students have been identified with special needs and half are typically developing peers. In addition to primary teachers, their students have access to speech/language pathologists, occupational therapists, adapted physical education teachers and physical therapists.

Currently, Sutter Park Preschool has a playground that makes it challenging for some students to play independently alongside their friends and peers. Together with the community, the Sutter Park PTA is fundraising to build an all-inclusive, outdoor learning space, that all students in our school can enjoy.

Due to the nature of specialized equipment to ensure safety and education, our goal is to raise $350,000 with ongoing fundraising efforts for proper maintenance, upkeep and surface replacement that will occur approx. every 10 years. Each piece of desired equipment has been specially chosen to provide meaningful play opportunities. Our hope is for students to learn methods of play while at school and to enjoy the space outside of school hours with their loved ones for extra therapy disguised as "play."
Every child deserves a playground of possibilities, and Sutter Park wants to build a playground that can accommodate every student, and can be available outside of school hours to every child in the community, helping them learn, grow, and discover their own possibilities!
Visit our facebook page and "like us!"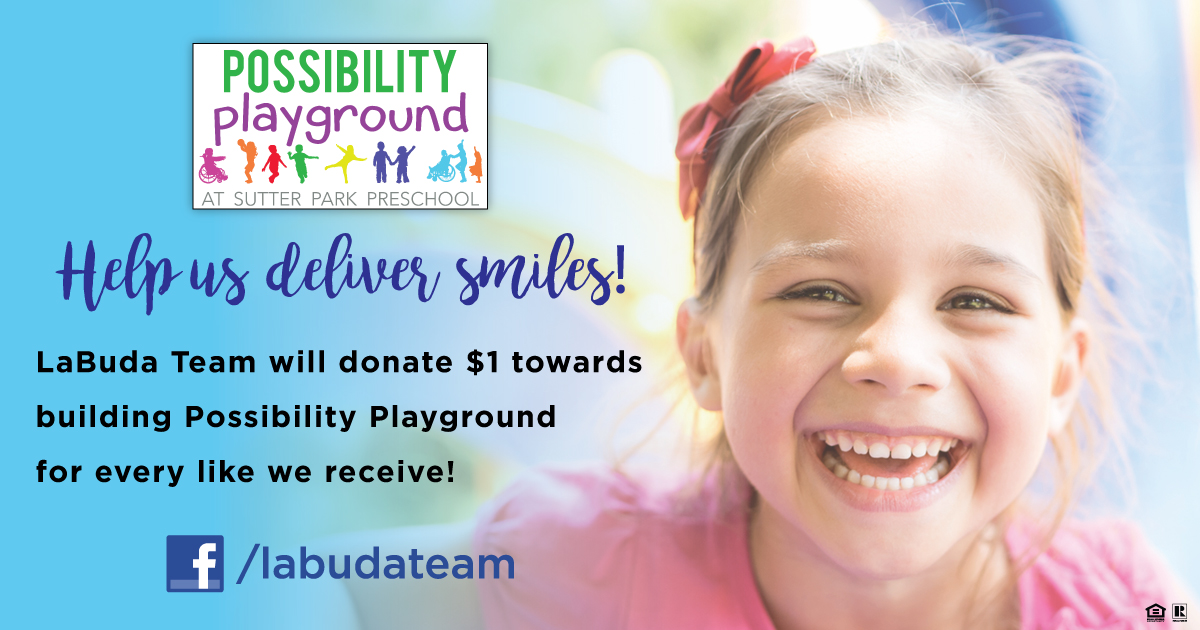 "Like" the LaBuda Team's Facebook page now, and we'll help a wonderful community of families build a playground of possibilities for all children!